In today's shifting market it is extremely important to position your home to generate demand. Days on Market can create a perception of a home being undesirable.
Here is a high-level overview of the steps I will walk you through to help you maximize your investment when we sell your home.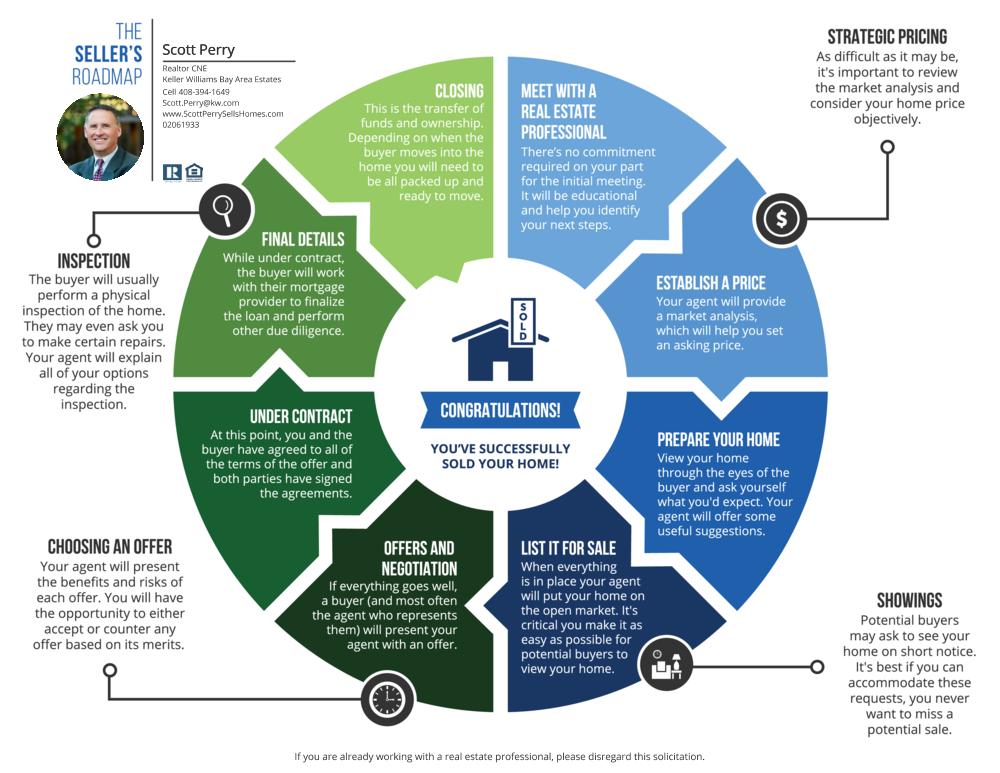 I can help you become a more informed consumer and help you navigate the potential pitfalls your next real estate transaction.
Call me TODAY to set up a consultation on your Real Estate goals.
Scott Perry, YOUR Realtor
(408)394-1649
DRE# 02061966