Like the transition from Winter to Spring the housing market is starting to blossom. We see buds forming on the branches and cherry blossoms are emerging, the home market is starting it's yearly cycle as well.
As the days get warmer people start to think about their next home. Whether you are a first-time home-buyer, looking to upgrade your home, upgrade your school district, this is when the activity starts.
If we look at the metrics, just in the last week we can see the Market Activity Index has risen from 69 last week to 71 this week.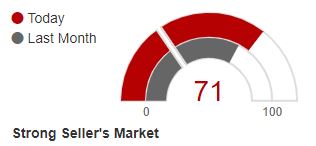 The MAI measures the current rate of sale versus the amount of inventory in the home market. (an index above 30 implies a Sellers Market where a score below 30 favors the buyer)

Home sales continue to outpace inventory and the MAI has been steadily moving higher for several weeks now. The Silicon Valley is (and has been) a sellers market which inevitably will continue drive home values upward.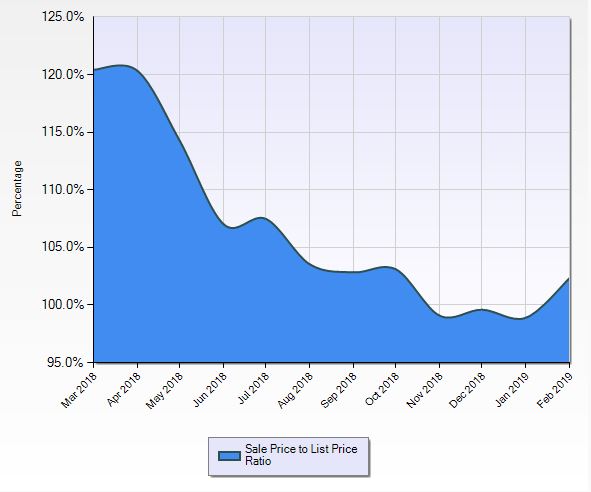 This chart represents actual SALES PRICE compared to LIST PRICE for single family homes in Santa Clara over the last 12 months. As you can see there was a period between October – January where buyers were actually successfully negotiating homes for below asking. If you got in the market then you were lucky but now we appear to be back on the typical trend we all have become used to.
Here's another way to look at it.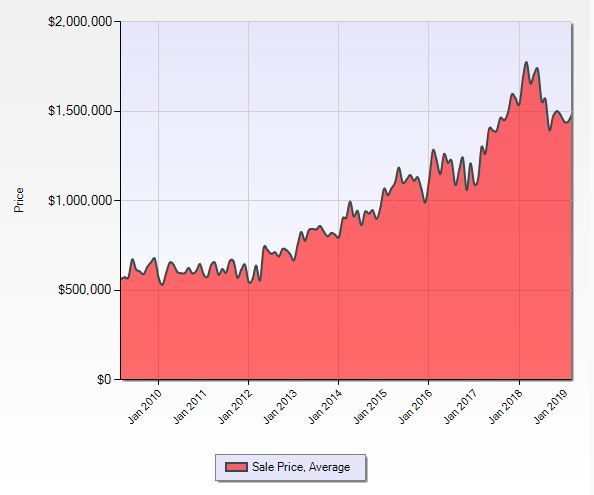 This chart represents average single home values in the Silicon Valley over the last 10 years. There will always be some market fluctuations but the overall trend indicates increasing home values will continue.
What does this mean to you?
BUYERS: Looks like this may be the right time to consider getting in the game.
SELLERS: The market is getting back on track and you should talk with your agent about getting prepped for sale.
There is an old expression in real estate that:
THE BEST TIME TO BUY A HOME IS 5 YEARS AGO.
I have never heard someone say 'boy I wish I wouldn't have bought my home 5 years ago'.
Call me TODAY to set up a consultation.
Scott Perry, YOUR Realtor
(408) 394-1649
DRE# 02061966
Want to learn more about working for KW?